Talk to an Expert
See if your current cabling set-up is reliable.
Determine what can be improved for better Performance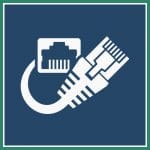 Our network cabling services begin with a thorough planning and design process that delivers success and maximizes ROI. We can update an existing system with any type of cabling or design and install a new system with state-of-the-art fiber optics.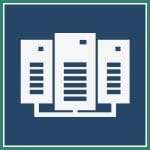 We will take care of the maintenance services that are critical for the continuous functioning of our data center servers to make sure your system is always up and running. When working with our team, you won't need to worry about the hassle of figuring out how to design or maintain your system.
We are an innovative company that strives to stay up to date with today's changing trends and technologies. Part of staying up to date in the ICT industry includes offering wireless systems that make telecommunications fast and effective.
We can review your existing cabling and any plans for expansion but, more importantly, we need to understand what you have in place for all of your systems and what goals you have for the future.
You review will include:
A conference call or an on-site walk-through of your AV/IT technology connected within structure/offices/company
understanding your technology and expansion goals
Review of any building plans, schematics or basic system requirements
Your timeline for quotes and installations
Planning and strategy to meet and exceed your needs
Simply fill out this form and we will contact you.
Copyright 2019. All Rights Reserved

Privacy Policy | Terms & Conditions